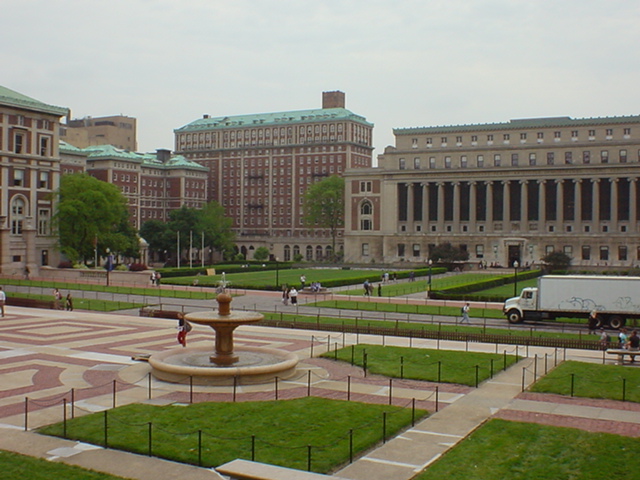 for those of you who've been following and praying for
b's
college financing situation, it looks like we're entering the endgame.
columbia has revised their financial aid package to bring it within reach.
the new number for the parent contribution for the first year is not quite $11,000 (down from about $33,000 in the initial offer!) -- not a free ride, but not worse than if she'd stayed in-state. that's been my marker for affordability, since we expected her to go to university some day, and anticipated that we'd be paying something.
so now the question is how to finance that parent contribution. but we anticipate that there will be options there, and i'm not even sure that God is done pulling financial rabbits out of his various hats. there have been so many twists and turns along this journey; it's hard to predict what he might do next! but one thing that does seem certain is that God is in this process and has been from the beginning.
someone asked me this week if walking by faith ever gets easier, if we ever get more accomplished at it. i told them 'yes' and 'no.' yes, there's no question that followers of Jesus should be growing in faith, and finding that the faith challenges of a previous season of life seem more natural and less... challenging. but no, because God always seems to be raising the bar on the things for which he calls us to trust him. if my own spiritual journey is any indicator, it seems that just when we start to get comfortable with a certain level of faith trial, he pulls out something new and says, "trust me for
that
..." and we have to decide all over again whether we believe -- not only that God exists, but that he is a rewarder of those who diligently seek him (hebrews 11:6).
not surprisingly,
b
is thrilled, and she is excitedly beginning to settle her plans for moving to new york city late this summer. and i am grateful, humbled, and excited about what God is going to do next!
for we walk by faith, not by sight
2 corinthians 5:7